Introducing GKE cost estimator, built right into the Google Cloud console
Have you ever wondered what it will cost to run a particular Google Kubernetes Engine (GKE) cluster? How various configurations and feature choices will affect your costs? What the potential of autoscaling might be on your bill?
If you've ever tried to estimate this yourself, you know it can be a puzzle — especially if you're just starting out with Kubernetes, and don't have many reference points from existing infrastructure to help. Today Google are launching the GKE cost estimator in Preview, seamlessly integrated into the Google Cloud console.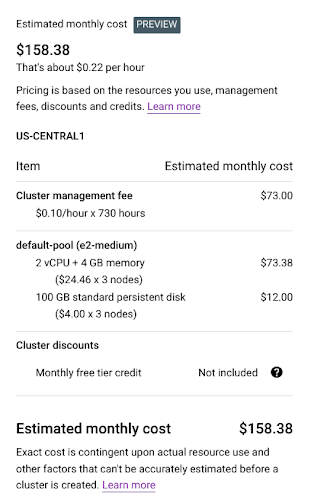 This is just the latest of a number of features to help you understand and optimize your GKE environment, for example GKE's built-in workload rightsizing or GKE cost optimization insights. In addition, if you use GKE Autopilot, you pay for resources that you requested for your currently scheduled Pods, eliminating the need to manage the cost of nodes.
It's all part of Google's commitment to making Google Cloud the most cost-effective cloud — offering leading price/performance and customer-friendly licensing of course, but also predictable, transparent pricing, so that you can feel confident about building your applications with us. Their customers are embracing these cost optimization methods, as 42% of surveyed customers report that Google Cloud saves them up to 30% over three years. 
Inside the GKE cost estimator
The new GKE cost estimator is part of the GKE cluster creation flow, and surfaces a number of variables that can affect your compute running costs. See the breakdown of costs between management fees, individual node pools, licenses and more. You can also use it to learn how enabling autoscaling mechanisms can impact your estimated expenses, by changing your expected average cluster size.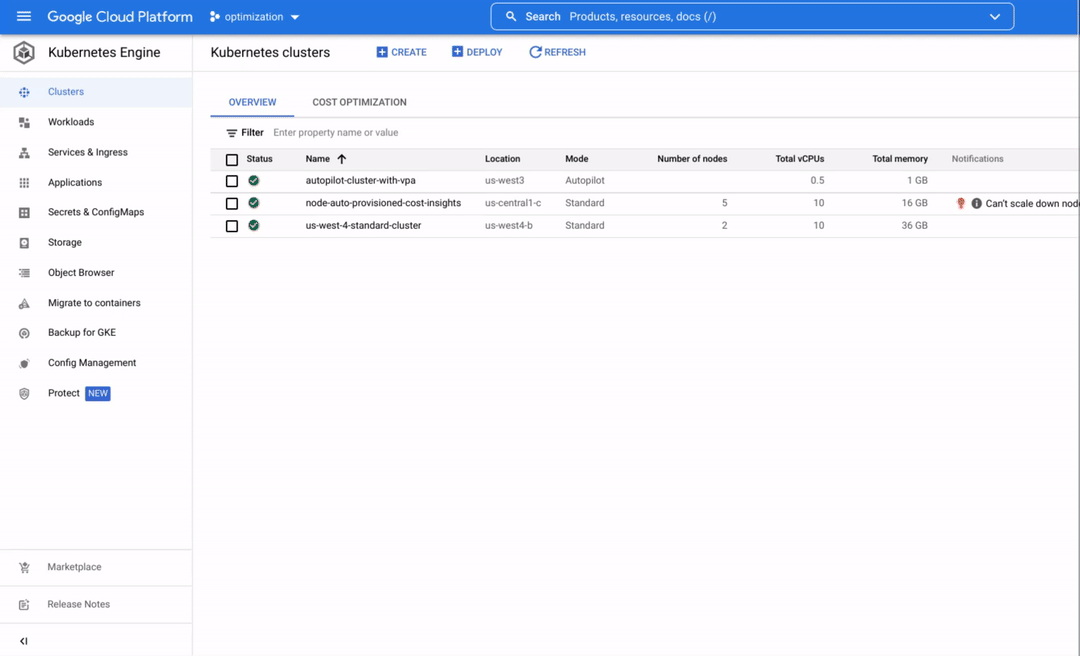 While the GKE cost estimator doesn't have visibility into your entire environment (e.g., networking, logging, or certain types of discounts), Google believe it still provides a helpful overall estimate and will help you understand GKE's compute cost structure. Combined with the proactive estimator for Cluster autoscaler and Node auto-provisioning, getting a sense for cost has never been easier. Simply input your desired configuration and use the provided sliders to choose the estimated average values that represent your cluster. Try it today!