A New Way to Explore What's Possible with Google Maps Platform
For more than 15 years, developers have used Google Maps Platform to deliver location-based experiences to their end users and used location intelligence to optimize their businesses. Along this journey, Google Maps made a variety of changes to better support our community as needs have changed and new industries and technologies have emerged. Google Maps started rolling out a new website experience, at https://mapsplatform.google.com, to help you better understand the products and solutions best suited to address your objectives. Plus, now you can directly connect to the developer documentation for each product to get started quickly, and you can visualize usage and associated costs to have a better idea of what to expect before getting started.
Getting to your solution faster
Maps, Routes, Places are building blocks that let you develop implementations for any use case. Building for specific use cases, however, typically requires using a combination of APIs and SDKs. To help you quickly understand what's possible and what you need to build for your use case, you can now visit the solutions tab to select from a list of popular use cases or industries. Once you've selected a use case or industry, you're taken to a page where you can explore relevant products, read helpful blog posts, see how other customers have deployed for similar use cases, and more.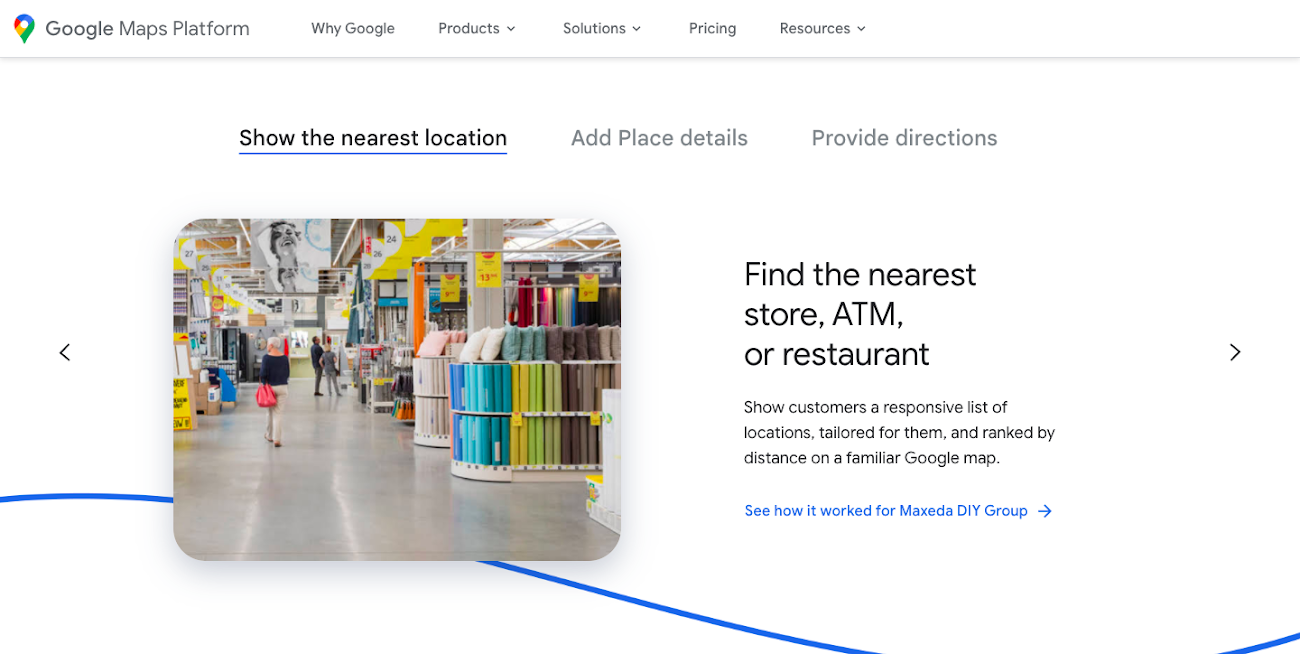 Direct access to developer documentation
Did you know there are more than a thousand pages of developer documentation created to help you get started, unblock you when you're stuck, and share best practices? Now when you explore a product or solution from the Google Maps Platform website, you can easily navigate back and forth between our website and documentation. Just tap on JS, iOS, Android or API under the product name to get to the documentation you need.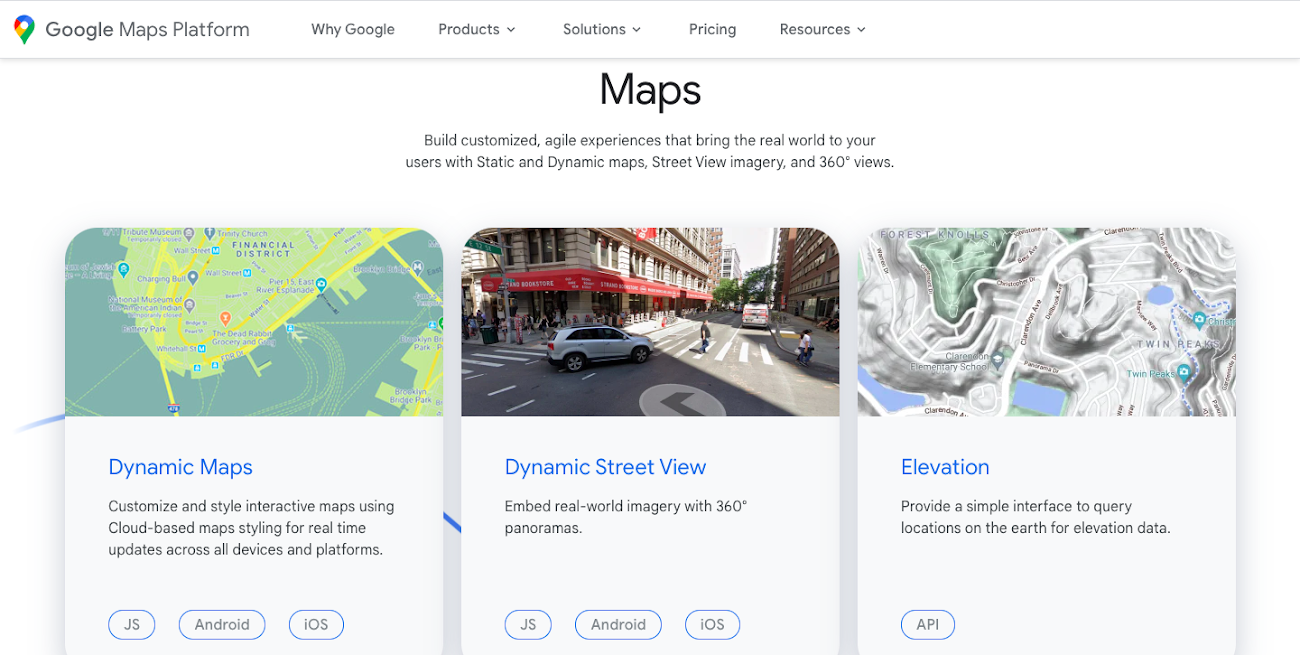 Budgeting for your project
To help you calculate pricing for your project, Google Maps introduced a new pricing calculator. Once you find the product and API or SDK you plan to use, pull the slider to reflect your estimated number of monthly requests. This will automatically update the "monthly cost" column for each product and API or SDK you plan to use. If your estimated monthly requests exceed the slider limit, contact our sales team to ​​learn about volume discounts that start at 20% off.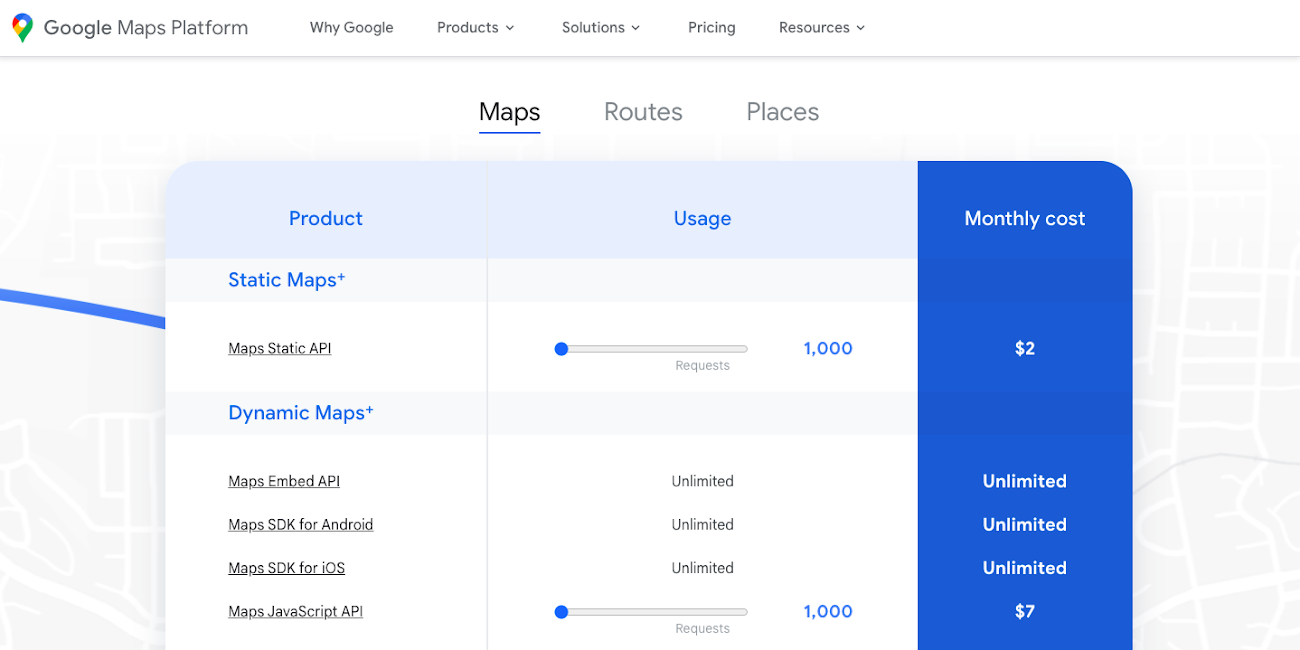 Need a help?